Join us throughout CES WEEK 2022
We will be demonstrating our new Smart Home As A Service offering along with Veea STAX™ and Veea TROLLEE™ virtually beginning Tuesday, January 4 through Friday, January 7.

Veea will also be participating in the virtual version of the Pepcom Digital Experience on Tuesday, January 4, showcasing its Smart Home As A Service and Veea STAX™.

Pepcom is a media and analyst invite-only event.
INTRODUCING VEEA'S NEW SMART HOME AS A SERVICE OFFERING
Featuring a Smart Hub with Wi-Fi 6 mesh router technology and application server, IoT connectivity, 4G Gigabit LTE or 5G network connection, an intuitive control app with voice support, integration with leading smart home accessories, and platform security, all in a stunning little box that fits in the palm of your hand.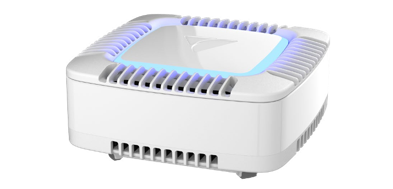 This first-of-a-kind bundle makes it easy for Managed Service Providers to sell a highly sought-after value-added service that will boost subscriber loyalty and retention while providing a truly turnkey smart home solution for consumers.
We will also be demonstrating Veea TROLLEE™
An advanced digital shopping platform, powered by Veea's Edge Computing and Advertising platforms and terminal developed by iFREE Group. This innovative solution is helping retailers drive new revenue opportunities, enhance the in-store shopping experience, and bolster customer loyalty.