Veea believes that digital equity and inclusion are basic human rights, fundamental to the prosperity of citizens, societies, and countries. One-third of the world's population lacks affordable Internet access. To globally bridge the digital divide, technology solutions must address affordability, accessibility, and adoption. Affordability plays a pivotal role in ensuring that technology is accessible to all socioeconomic backgrounds and geographies. Adoption is made possible through education programs, complemented by innovations in how people and devices connect to the Internet.
Veea solves for digital inclusion and equity with our hyper-converged Edge platform (connectivity, compute, storage) that leverages the most economically favorable and available forms of connecting to the internet (e.g., fiber, 4G/5G, cable, or satellite) while pushing the boundaries of wireless networking infrastructure with novel software techniques. We connect citizens to the Internet affordably, with high rates of adoption, from the remote villages of Far East Asia to rural North America.
The Challenges of Digital Inclusion

Broadband access is essential in everyday life

Accessing basic services – information, health care services, education, energy, water, public safety, transportation, government services

Digital Divide issue is widespread

More prevalent in rural areas, minority populations, unbanked/underbanked communities

New approach required

Addresses affordability, adoption, accessibility

Complement with digital literacy training and commitment to community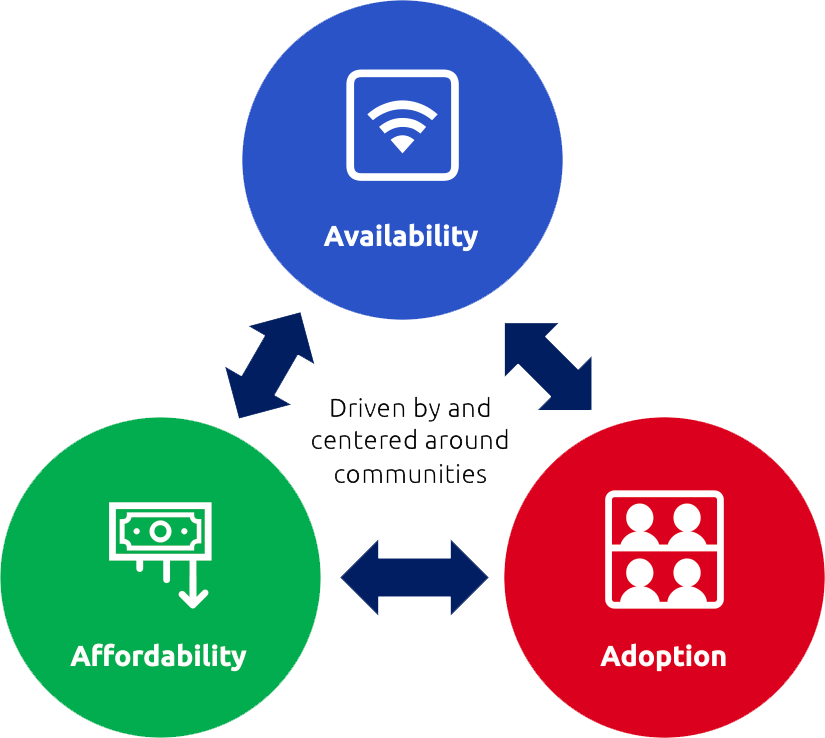 Veea-Enabled Benefits of Digital Inclusion


Closing the Digital Divide through a "Wi-Fi First" Connection
Single Access Controller

Enables service roaming and policy enforcement at the edge across Access Points for Community Wi-Fi
One-To-Many Approach

Cost-effective deployment for dense housing pockets, trailer parks, RV parks, tourist areas and town centers.
Indoor Common Spaces

Deployments in common areas (MDUs, dorms, barracks) – combined with wireless meshing – lowers deployment cost
Veea Platform & Enabled Ecosystem

Service Provider Benefits
No CPE Needs to be Installed at Customer Premises

Dynamic

Rules and Policy Management

Standardized

Interfaces

Flexible Billing Models (e.g., Time, Usage, Devices)
End-User Benefits
Ease of use

Compatible with a wide range of devices

Subscription

Sharing with "Friends & Family"

Real-time & flexible

p

ayment

o

ptions
vTBA: A unique way to solve digital inclusion

Solving the adoption problem
Cost Efficiency:

Utilizes shared equipment, reducing individual expenses.

Ubiquitous Wi-Fi:

Connects using familiar tech, lowering barriers to entry.

Swift Deployment:

4G/5G-based WAN for quick installations in remote areas.

Device Inclusivity:

From older tech to the latest, all supported
Secure
Trust Domains:

Customers can access other devices they own securely.

Edge-enforced

usage and security policies
Connected
WAN via Fiber, Private 4G/5G, TVWS, an PTMP mid-mile and

ANY backhaul

Remote

monitoring and management of network and IoT Devices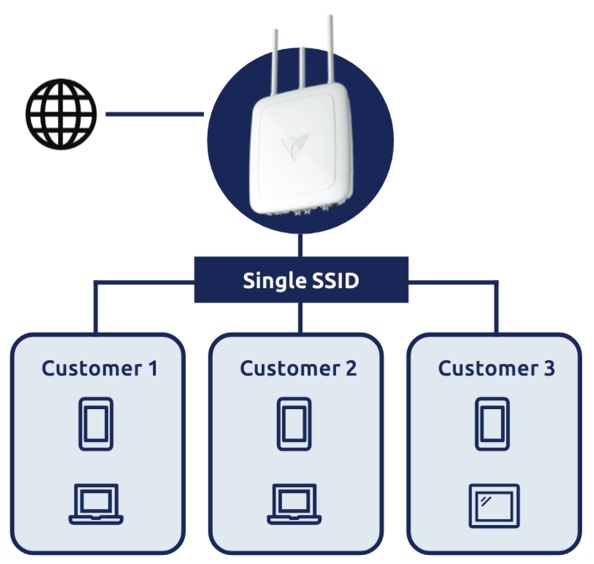 Added Value Use Cases
Home Health Management
Medical devices directly connect to health providers –medical broadband, High QoS, non-repudiation – can be paid by

insurers
Remote Education
Trust domain profiles controlled to provide a simple and safe remote learning experience