It has become crucial for brick and mortar retailers to engage with their customers by building engaging brand experiences and personalized customer service that strengthens customer engagements, drives profitable growth, and builds competitive advantage.
Smart Retail –VeeaHub's ubiquitous indoor wireless coverage with Edge Computing supporting an array of applications for retail outlets can make that happen.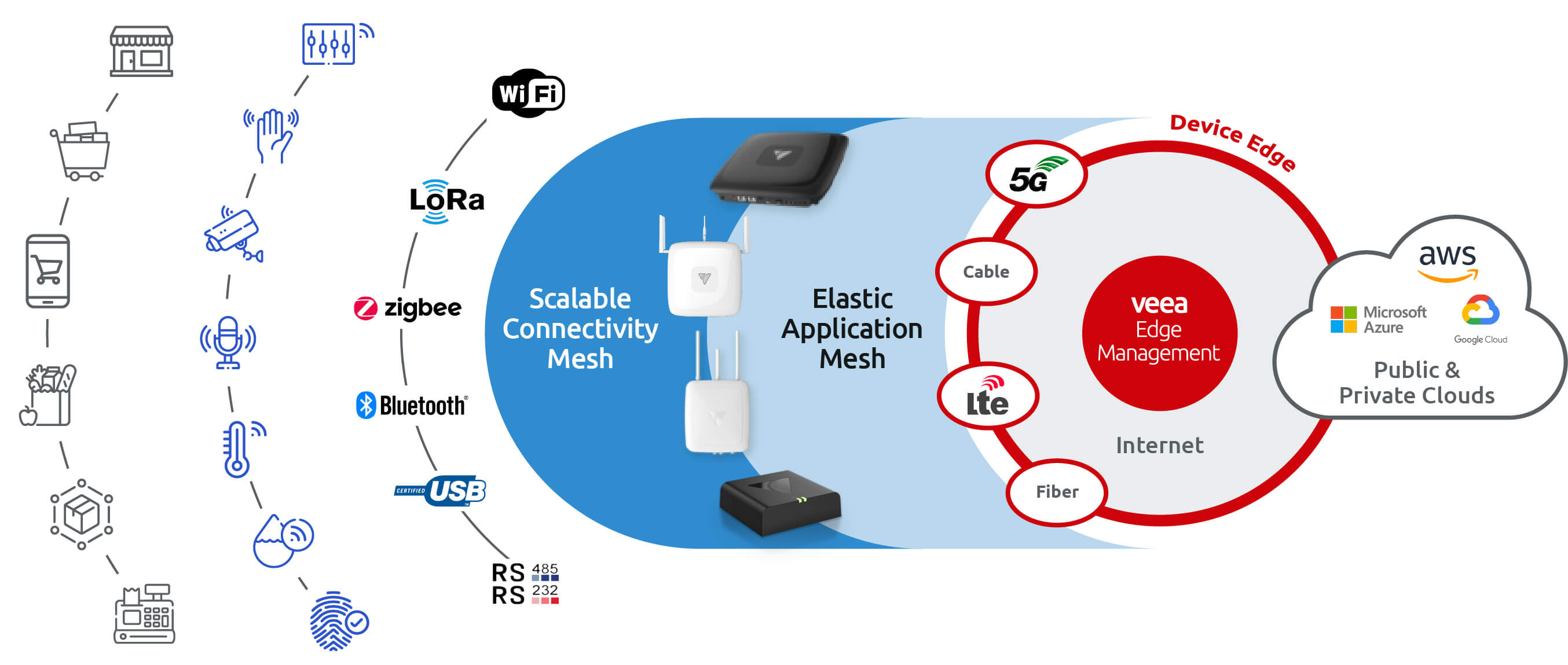 VeeaHub® introduces fundamentally different capabilities affecting in-store
operations with its wireless connectivity solutions augmented by Edge
Positioning System (EPS).
The latter can locate people or objects within one meter of accuracy
indoors using Wi-Fi signals providing for virtual beacons without fingerprinting
of the location or physical beacons.
This data is further augmented by AI and machine learning running on
VeeaHub supporting operational and marketing applications that can scale
rapidly with improved quality of actionable data collected locally and resulting
triggers.
VeeaHub (VHC05) product is compact and low-cost, able to serve shops, bars,
and restaurants as well as small to medium-size businesses (SMBs). For large
retail outlets and shopping malls, the VeeaHub Pro and VeeaHub Pro S
provide a high-performance connectivity platform. All models of VeeaHub
provide an optional 4G failover service ensuring 100% uptime for retailers'
Internet connection to their POS, payments, and other operations.