STAX@HOME: Smart Home as a Service ​
STAX@HOME is a Turnkey Solution for Service Providers with unprecedented speed, security and simplicity, delivering a premium customer experience and driving more data consumption and service revenues. ​
With super fast connectivity and mesh computing that optimizes all the benefits of Wi-Fi6, this "magic box" represents the future of smart home innovation and growth.
STAX@Home - Smart Home Concierge Service​
STAX@Home is a home concierge for consumers, who can assist the family by turning off lights and the heating when nobody is in a room or locking forgotten back doors. It is a collection of services that analyzes input from the smart home sensors, learns how the family lives and how the home is used, and can make intelligent decisions to make homes more comfortable, safe and energy efficient.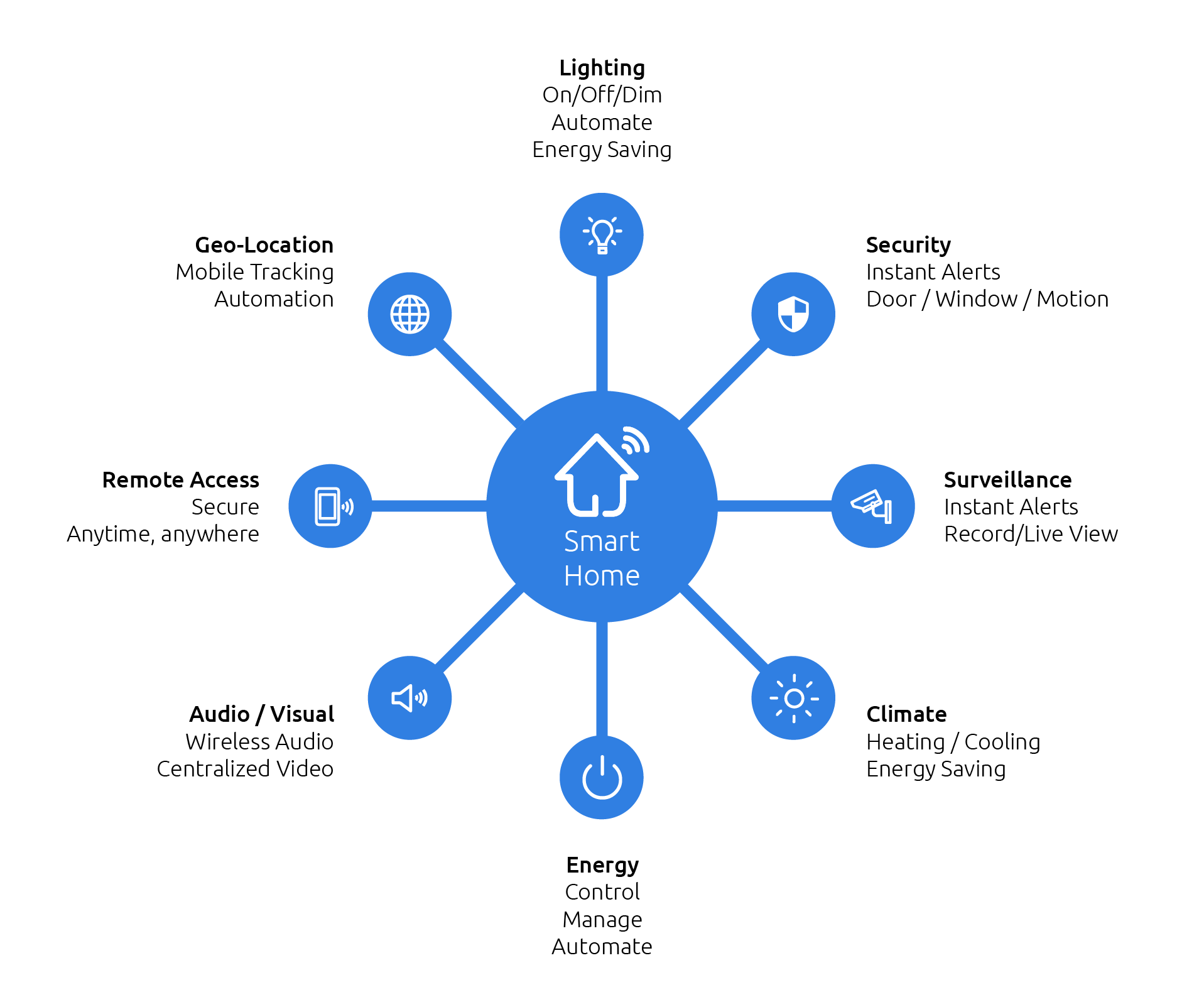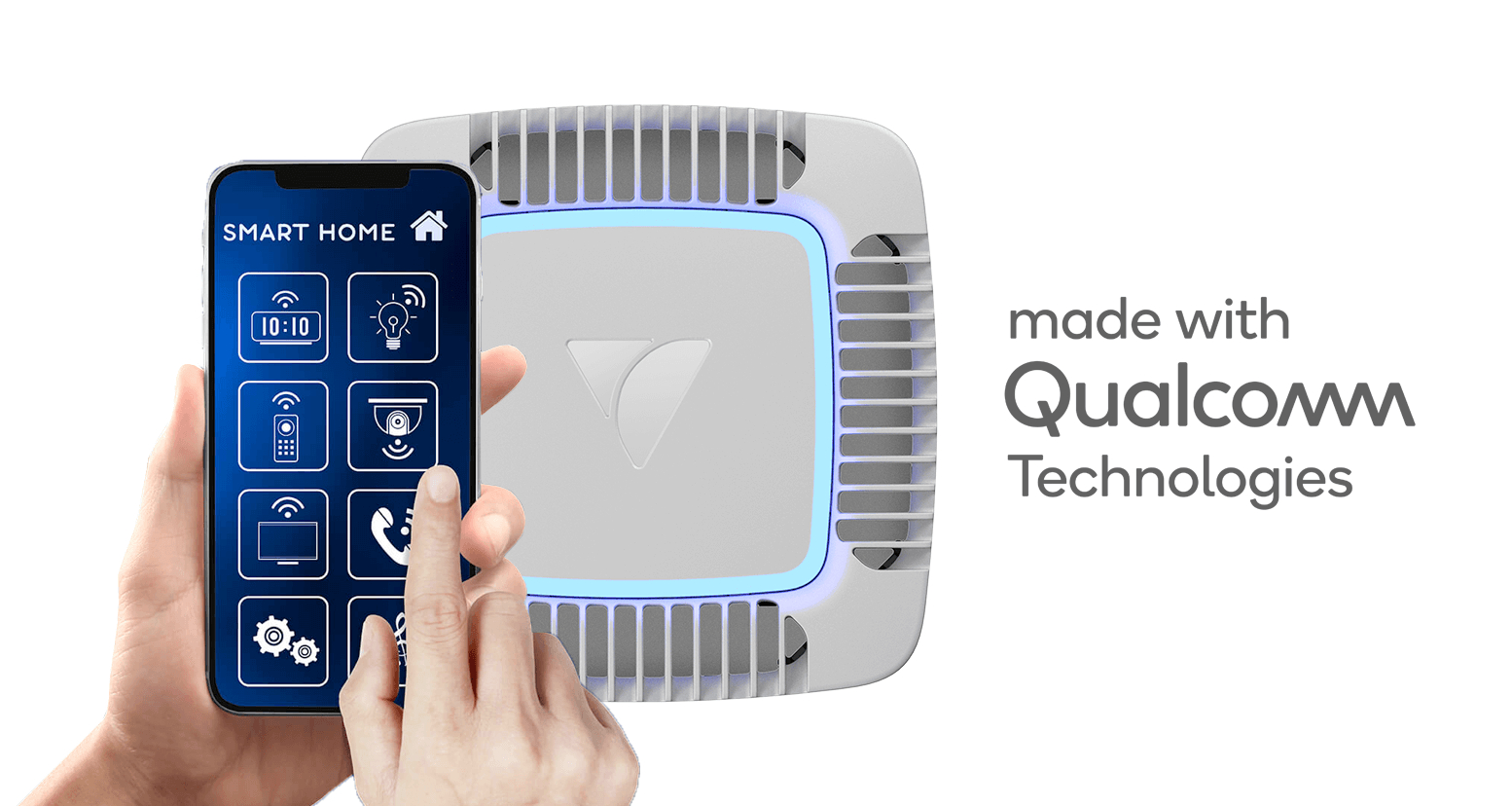 STAX Home (SHaaS) will be offered through service providers as a part of their bundled service offerings. Small Enough to be in the Palm of Your Hand – STAX@HOME is a Game Changer.​
STAX@Home Features
Simplicity

Security

Unified - One App Solution

Choice of Edge Devices & Peripherals

Easy to Manage

Designed to be Cost-effective

24X7 Tier 2 Support for Service Providers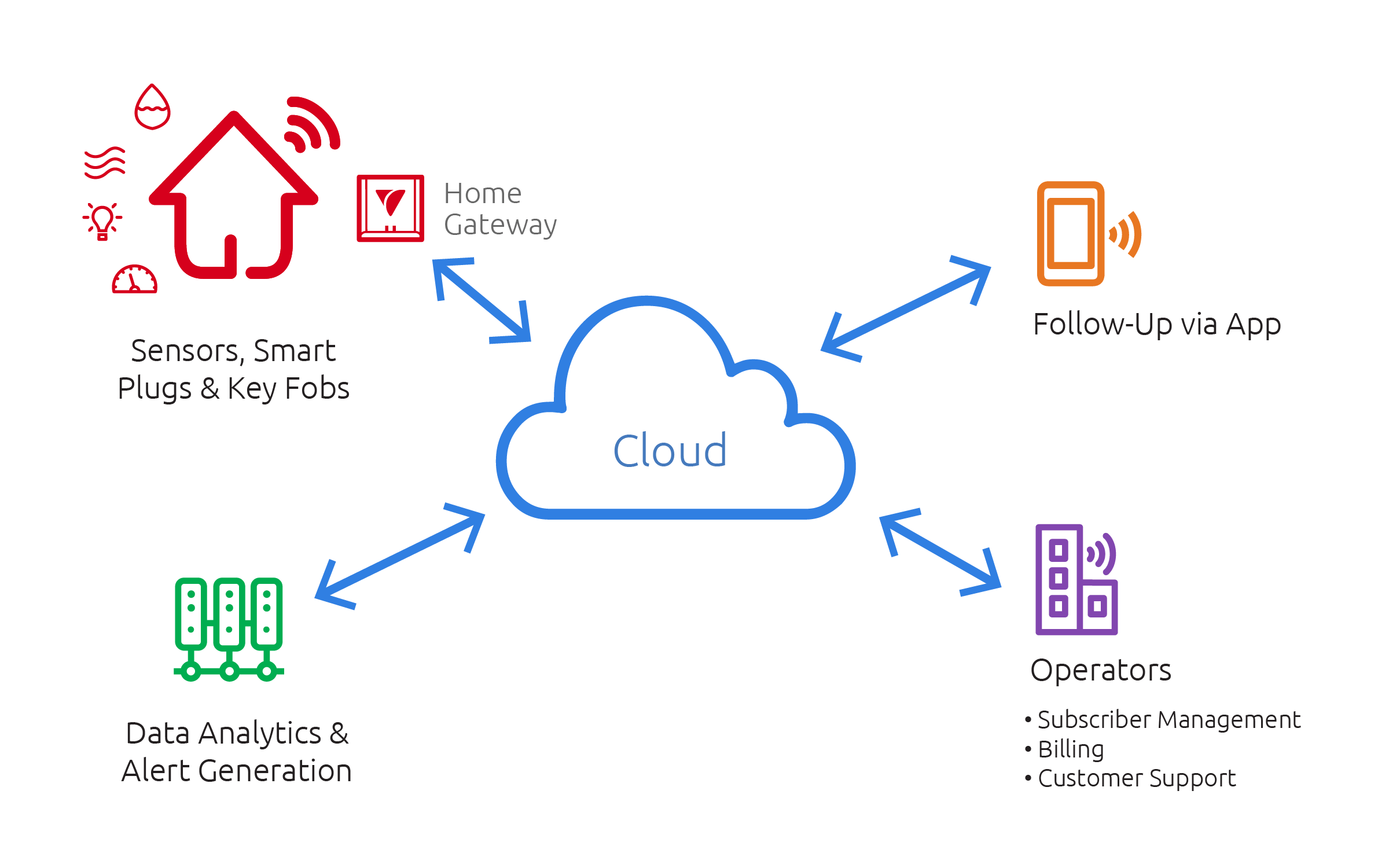 STAX@HOME: A Full Solution
Every smart device connects to and communicates with other smart or connected devices in the home.

For example, the security system needs to exchange data and commands with the home's environmental controls (i.e., heating and air conditioning), leak detection, lighting, entertainment, lifestyle, etc.​
Smart devices are made intelligent. More than being programmed to perform certain functions at certain times

A smart home solution should be a learning platform and should recognize what is going on in a home and learn what is normal. And when something unexpected happens, take action and/or send an alert to the residents, proper authorities, caregivers or family members.
All these functions are managed from a single application on a smart phone or any other web connected device such as a tablet.

Currently, most connected devices and appliances offer their own app to manage and control operations. Smart home end-users do not want to shuffle through a screen full of various apps.
All functions are managed independently at the edge by STAX

VeeaCloud services providing for redundancy, supplementary and value-added services, customer support and connection to SHaaS service providers' Cloud.

Highly secure connections and application environment.
Part of the VeeaSTAX Family of Products
Enterprise-class Wi-Fi 6 AP (tri-band 2x2 MU-MIMO) with mesh and dual-WAN connectivity, IoT gateway, Linux server, large storage and full stack security with hybrid edge-cloud firewall and router functionality
General Features​

Highly unique design with a compact form-factor​

Fanless; No special cooling required​

Integrated antenna/heat-sink design​

Stackable modules purchased separately and mixed and matched by user as desired for different rooms (4G module Q1 '22, 5G module in Q2 '22, Wi-Fi 6E in Q3 '22)​

Secure Boot with hardware-based chain-of-trust for unmatched platform security

Powerful Linux Edge Server ​

Quad A53, 1.4GHz, 64-bit, quad-core Snapdragon SOC​

Network Subsystem (NSS) to accelerate packet processing​

32GB eMMC flash storage expandable up to 2 TB via removable microSD card​

Designed & developed for large volume production based on main components on a single board (12-layer PCBA)




Wired/Wireless Dual-WAN & mesh connectivity over LAN ​

Dual GbE RJ45 jacks and optional 5GbE​

4G CAT-16 "Gigabit" LTE global module​

5G global module (Sub-6 GHz)​

Global multi-carrier support with USIM, eSIM & vSIM capability​




​

IoT gateway functionality with coexistence support for 2.4 GHz Wi-Fi​

Bluetooth Low Energy (BLE) SIG v5.0 compliant (v5.1 upgradeable)​

Bluetooth Classic v4.2​

ZigBee (802.15.4) compliant to v2006 spec​

Designed to support Matter the new connectivity standard​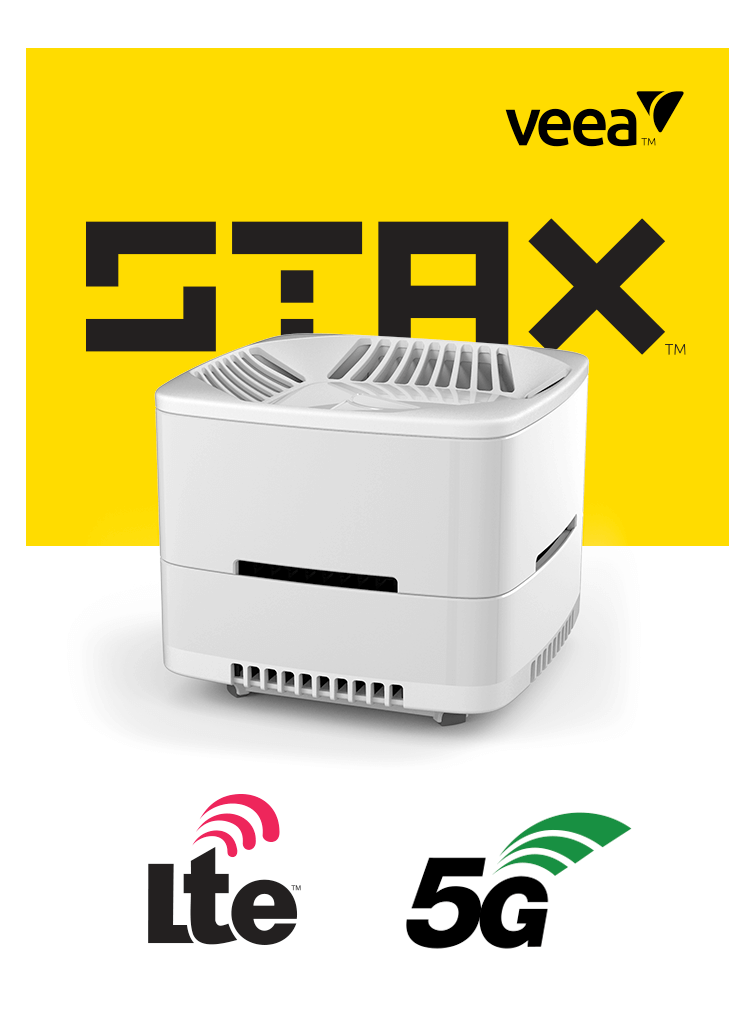 Automation for Smart Spaces with VeeaHub STAX
Full HomeKit Integration
Lights, Thermostats, Cameras, Locks, Shades, Outlets, Garage Doors, Sensors, and more
Lighting and Shade Control
Works with Lutron, Philips Hue, Vera, Somfy, Insteon, Belkin WeMo, and more
Alexa, Siri Voice Control and Shortcuts
Deep integration with Alexa, Siri and Shortcuts for voice and programmed automation
Security Camera Control
Video camera support for Arlo, Ring, RTSP, HomeKit, and ONVIF cameras
View event clips from Ring Video Doorbells
Monitor cameras while multitasking with iPad Split View support
SmartThings
Triggered by events in your SmartThings environment such as a motion detector
Climate Control
Control your EcoBee, Honeywell, and HomeKit thermostats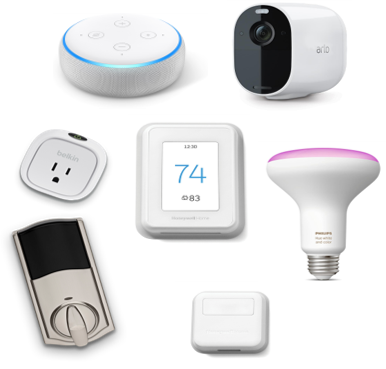 Audio/Video Control for Smart Spaces
See Controls for all of your TVs
These include all of the original remote's commands, along with more advanced commands such as input control and discrete power commands
Control Apple TV with voice or gestures
These include all of the original remote's commands, along with more advanced commands such as input control and discrete power commands
Stream Away
Full support for Plex, Fire TV, Shield, Kodi, Roku, Kaleidascape and other streaming media players

Get Full IP Control
Command modern televisions from LG, Samsung, Sony, Vizio, and more
Receiver integration
Veea Remote works with Denon, Yamaha, Onkyo, Marantz, Integra, Anthem, Trinnov, JBL, and more