True edge solutions, connected intelligence.
Positive business outcomes.
Veea makes the world's vast array of devices and platforms work together – enhancing and expanding connectivity and computation via an open, scalable, and secure platform at the device edge of the network. This dramatically improves application responsiveness, simplifies central cloud processing, and creates new service possibilities.
Edge Computing is the key to reducing latency while enhancing security, privacy, scalability and reliability.
Edge computing is a distributed computing model which shifts the focus of data processing as close to the devices that produce and utilize data as possible. This approach is in contrast to a centralized model, which is based on hyper-scale "cloud" data centers. By utilizing edge computing, applications can experience faster response times, reduce bandwidth costs, and enable real-time applications like driverless vehicles, video analysis and augmented reality.
Veea Edge Platform:
Our Platform @ Your Edge ⇢ Your Power/h3>
Veea makes edge computing simpler. By integrating connectivity and processing technologies within an easily deployed, easily managed platform – the Veea Edge Platform™ – we provide everything you need to quickly and easily tap into the power and benefits of Edge Computing, where and when you need it.
Veea is blazing the path to new levels of integration, performance, and value at the network edge, resulting in operational simplicity, lower cost, and greater user satisfaction.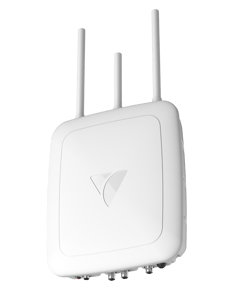 VeeaHub family of Smart Computing Hubs is an advanced edge computing platform designed to be used either standalone or as part of a mesh network.
VeeaHubs combine the functions of Wireless Routers, IoT Gateways and local servers into a single cloud-managed unit. The Veea Edge Platform operates on Veea's array of indoor and outdoor VeeaHubs, changing the economics and efficiency of edge computing.
VeeaWare is the distributed software foundation of the Veea Edge Platform™.
Edge computing solutions demand a distributed processing model, with many physically separated processing elements that must be centrally managed and coordinated. VeeaWare answers that incredibly demanding challenge, allowing you to run your applications securely across a highly scalable edge network
VeeaCloud provides the services needed to install, configure, and manage each stage of the Veea Edge Platform deployment. It also offers views and analytics of applications, as well as performance monitoring of the vMesh network.
This combination of central and local orchestration and management of applications ensures that applications will continue running even when public network connections become unreliable or broken.
IoT Toolkit: Built-in device communication stacks that handle the low-level discovery, messaging and control for a wide array of devices. Quickly deploy your solution from the Veea Edge Platform's central, cloud-based management portal. Easily scale to demand with Veea's wireless vMesh and vBus technologies.
The VeeaHub Toolkit (VHT) provides the development environment to create applications that will run in secure Docker containers on VeeaHubs, in compliance with the Veea Edge Platform's Chain of Trust.
How can your organization benefit from Edge Computing?
Real world applications of edge computing solutions with a proven ROI now delivered to your business much more efficiently. With the Veea Edge Platform, your innovation is limited only by your imagination.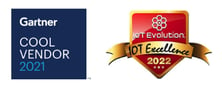 5G Network Solutions with Distributed Micro-Cloud Computing for Smart Vertical Markets" was presented by Allen Salmasi, Chairman and CEO, Veea Inc., at the Qualcomm Smart Cities Accelerate event in September 2021.
The large-scale shift in physical access to the wide area network by Smart Spaces, Smart Things and Smart Workers is now further facilitated by the core network architecture of 5G delivering a "converged fixed and mobile network." The virtualized network functions, separating the data, control, and management planes, further enable a new type of distributed network architecture supporting dedicated logical network slices as well as private 5G networks, which along with smart edge computing hubs and cloud services provide for the next generation of highly integrated wired and wireless networking, computing and security solutions.