Today's modern homes, business offices, hotels, hospitals, schools, and other spaces include sensors that can measure and control any number of functions. A comprehensive IoT environment connects and secures PCs, tablets, smartphones, wearables, appliances, sensors, and more.
VeeaHub® makes it easy to set up a single, powerful, small footprint hub that pulls together existing and new smart devices into efficient customized "ecosystems" at the edge.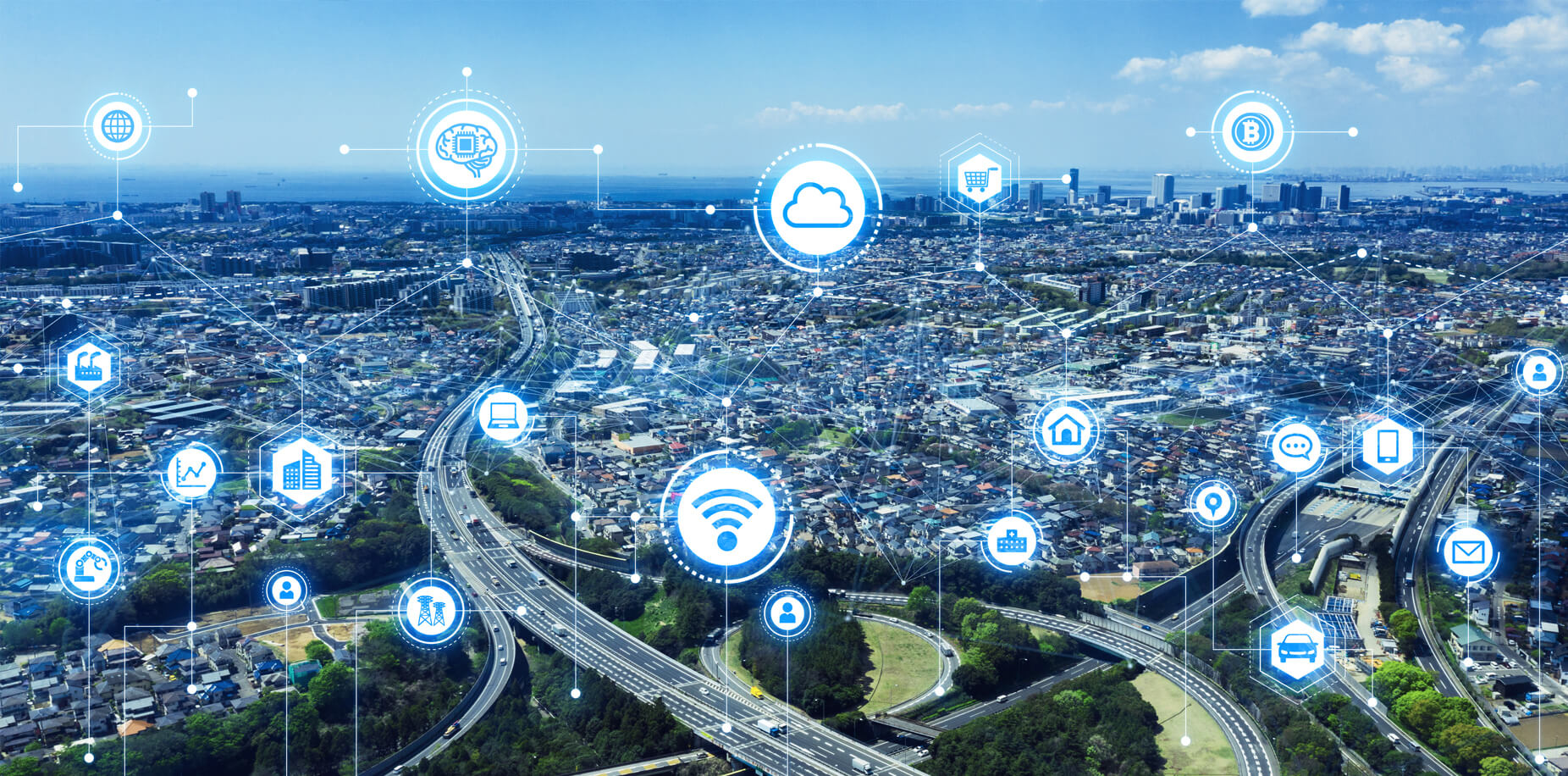 VeeaHub is a brain for all your smart space devices. The VeeaHub system is powered by intuitive vMesh technology, which turns commonly used wired and wireless protocols used in VeeaHub™ (including WiFi, Bluetooth, Zigbee 6LoWPAN, Thread, and more) into one seamless, interwoven communications fabric.
Now you can run applications that are typically run on a stand-alone local server or in the cloud all at once, together, and in harmony. Your own network of VeeaHubs in larger smart space settings (for example in individual hotel rooms or hospital rooms) work together to create the equivalent of a "micro data center", based on established rules and within a common, secure realm.
The VeeaHub Platform™ is an intelligent, connected platform supporting hardware and software designed to bring businesses and customers together.
Today, we are all surrounded by many things that are called "Smart" that are enabled by more computing and communications capabilities than ever before. Nearly everyone has a smartphone, some people have smart homes, which are connected to smart grids. And today, guests at hotels expect connected services, not just WiFi; patients are benefitting from connected hospital rooms, and remote healthcare when they return home; business teams in offices consider a completely wireless environment (including high-quality cellular service) as the new normal.
Veea Inc. has developed a Smart platform that is capable of delivering a wide range of new and exciting services that intelligently connect everyone and everything IoT-enabled while making it possible for commercial and social connections through its platform -all to offer more contextual, transactional, and relevant data.
VeeaHub's groundbreaking server software architecture creates "micro data centers" at the network's Edge, providing private Clouds for Smart Homes and eventually for Smart Buildings, Smart Retail Stores, Smart Campuses, Smart Factories, Smart Cities, and more.
Proud of our Azure IoT Certifications
Veea joined Microsoft Azure Certified for Internet of Things (IoT) early on and is leading in the art and science of ensuring customers get IoT solutions up and running quickly with hardware and software that has been pre-tested and verified to work with Microsoft Azure IoT services.
Our "plug and play" approach is popular for all the right reasons – zero-touch provisioning, zero-trust security.
Microsoft Azure Certified for IoT allows businesses to reach customers where they are, working with an ecosystem of devices and platforms, allowing for faster time to production.
The VeeaHub family of Multi-WAN Secure Access Service Edge (MW-SASE) Nodes combine multi-WAN connectivity along with a full security stack with Zero Trust Networking (ZTN) and compute resources into form factors which are ideal for localized IoT/IIoT applications.
VeeaHubs offer flexible wired and wireless connectivity, including 4G LTE, Wi-Fi Mesh, Bluetooth, Zigbee, and LoRaWAN, as well as unique mesh networking and compute resources, including virtualized applications, system and networking functions running in isolation in secure lightweight containers, into a single integrated, cost-effective, easily deployed network element for unparalleled flexibility and management simplicity.
A container-level open software development environment along with the VeeaHub Toolkit (VHT) facilitate application development by third parties for VeeaHub products.
Three different VeeaHub models which address both indoor and outdoor applications are now available on the Azure Certified for IoT device catalog.