Empower Remote Employees With a Lightning Fast and Super Secure 5G Edge Solution Anchored By A Stackable Smart Computing Hub​
Building on the success of STAX@Home, STAX@Work conquers the fixed-mobile edge with a breakthrough solution that can be provisioned in minutes and monitored and managed as a service
STAX@Work​
STAX@Work is the ideal solution for service providers who are ready to monetize their investment in 5G infrastructure with an easy to sell, install, monitor, manage and grow their service bundles, including the STAX Smart Computing Hub, compatible across all major networks and application protocols. A stackable solution, this elegantly designed device is compact and scalable to suit the needs of the end users, whether they are working from home from a small office/home office (SOHO) or are in the company facilities.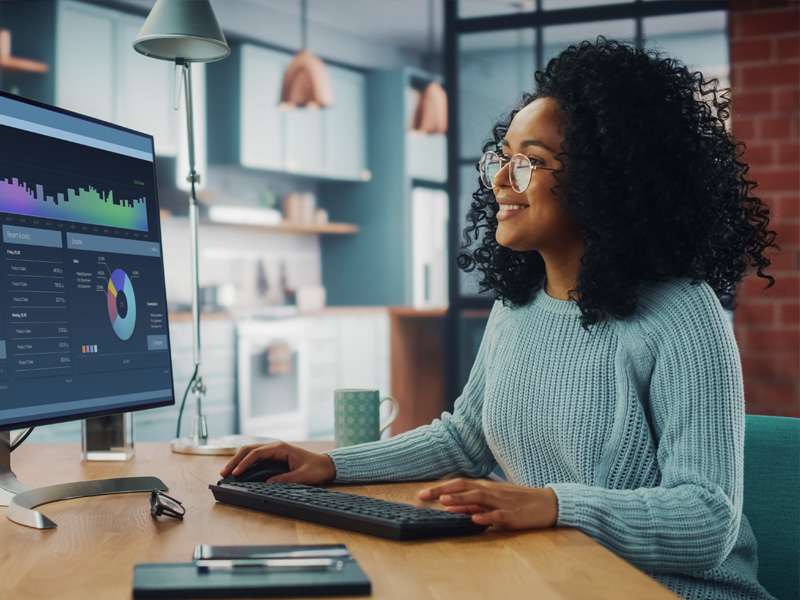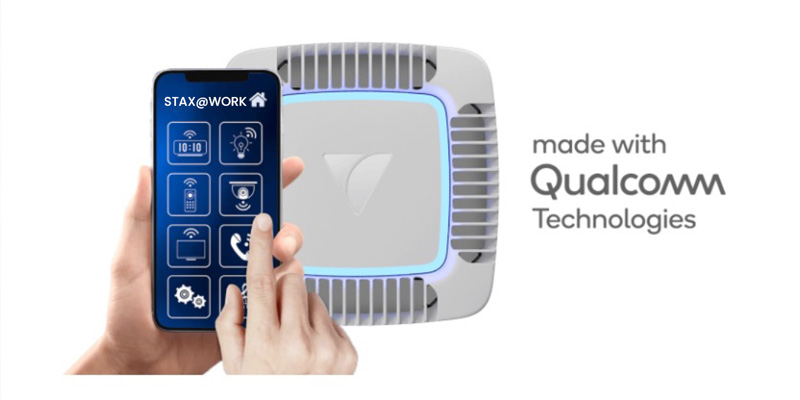 As the number of employees working remotely continues to grow, including employees who have a need for computing power for rich applications and multimedia services including video collaboration, augmented and virtual reality, interactive customer service platforms and more, businesses of all sizes are investing in driving more productivity with better tools and continuous connectivity, blending fixed fiber and wireless 5G.

STAX@Work is an "All-in-One" Platform with Smart Computing Hubs (SCHs) for the Network Edge and includes in its "Secure, Connect & Compute" suite, solutions for high quality broadband access with value-added services offered through service providers over 5G networks.
STAX@Work Features
Simplicity

Security

Unified - One App Solution

Choice of Edge Devices & Peripherals

Easy to Manage

Designed to be Cost-effective

24X7 Tier 2 Support for Service Providers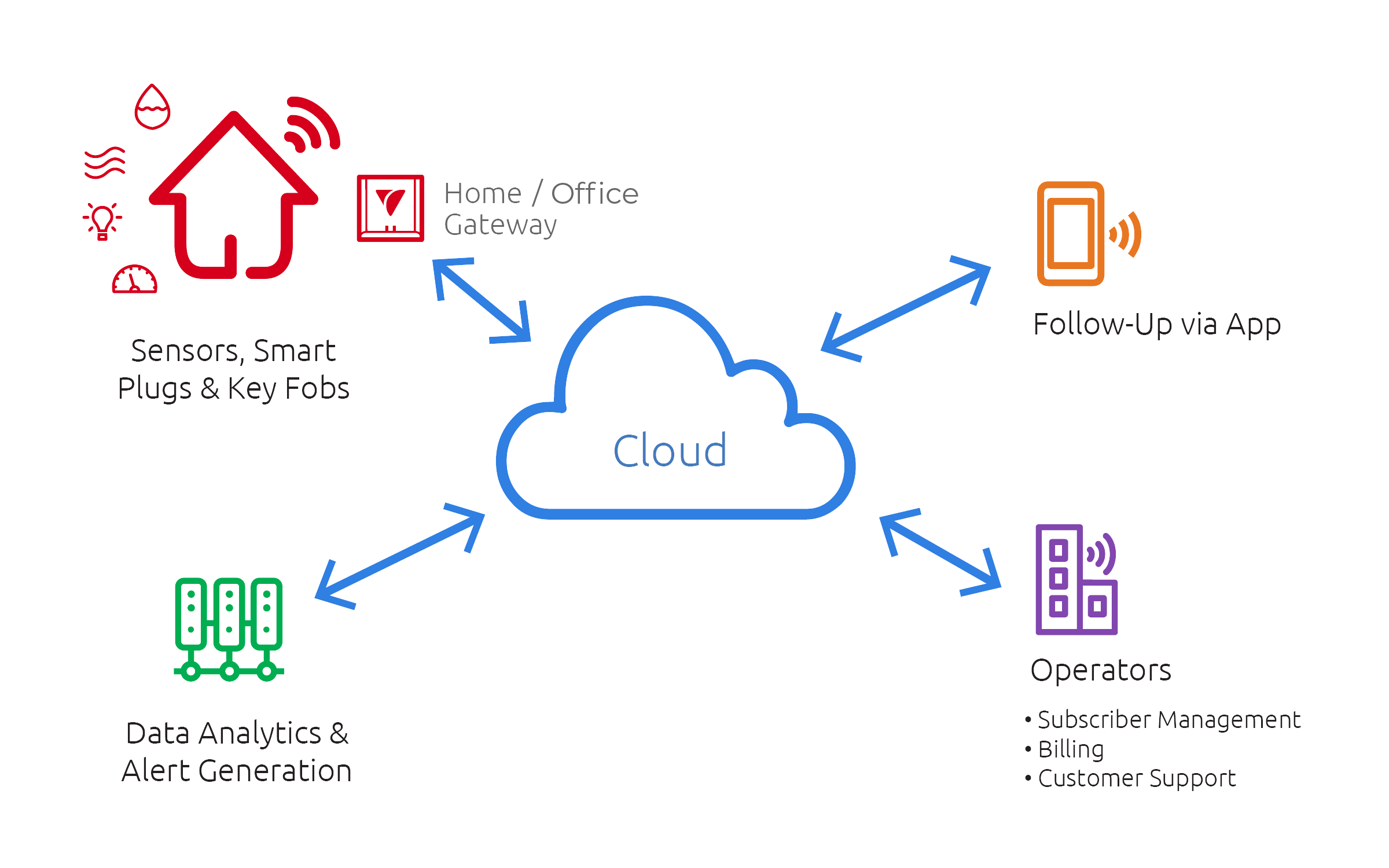 STAX @ WORK: A Full Business Bundle
STAX@Work substantially minimizes the extent of internal development activities for a variety of businesses whether it is intended for a self-contained solution for certain use cases at its headquarters or to support its "remote offices" and facilities with a unique multi-access multi-WAN hybrid edge and cloud computing for edge applications, supporting highly advanced but with simplified networking ("Zero-Touch"), IoT gateway services with secure data processing & management, captive portal, vision analytics, machine learning, AI, distributed storage, service automation, digital display management and other applications, which are required for a variety of use cases at remote locations especially for broadly distributed private business networks.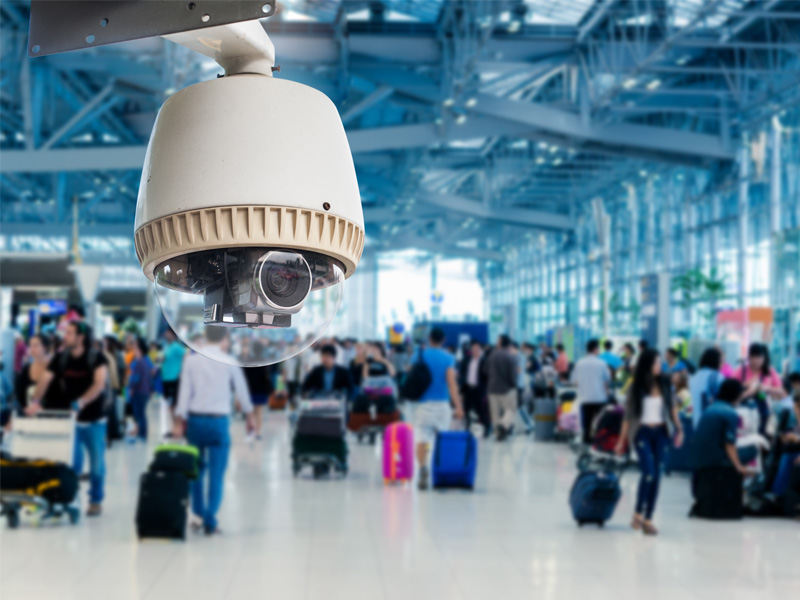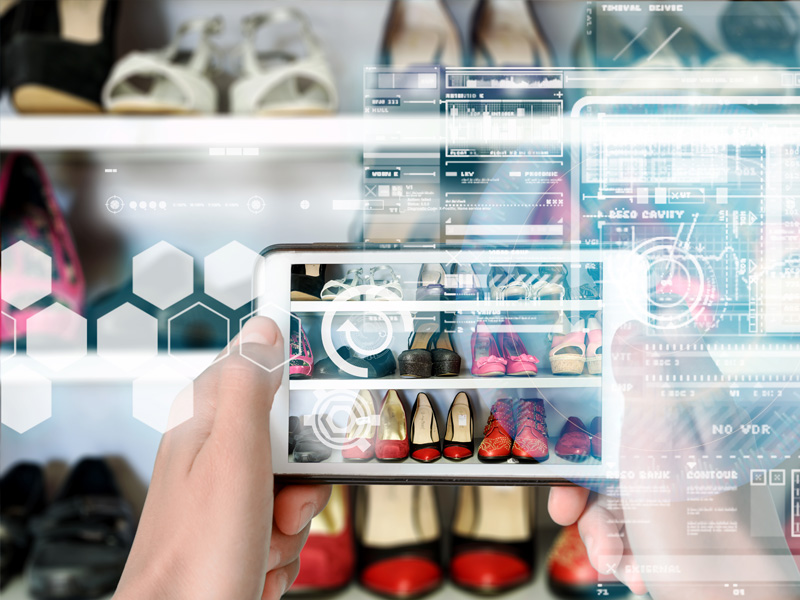 It is the ideal companion for 5G offerings, given the ease with which service providers can build a competitive offering, and roll it out to any size organization, implementing on a stand-alone basis, or integrated with public or private 4G/5G networks.
Unique patented technologies, including a fully virtualized software environment with secure Docker containers for distributed computing, connectivity, application, and service mesh technology providing for improved capacity, coverage, and throughput for unlicensed band communications, and more.
Optionally, STAX@Work may be offered with vTPN™ - an integrated enterprise-grade full security stack that incorporates a hybrid edge-cloud Next Generation Firewall (NGFW) and Zero Trust Networking Access (ZTNA) for "Data-in-Motion" offered on an end-to-end basis.
Part of the VeeaSTAX Family of Products
Enterprise-class Wi-Fi 6 AP (tri-band 2x2 MU-MIMO) with mesh and dual-WAN connectivity, IoT gateway, Linux server, large storage and full stack security with hybrid edge-cloud firewall and router functionality
General Features​

Highly unique design with a compact form-factor​

Fanless; No special cooling required​

Integrated antenna/heat-sink design​

Stackable modules purchased separately and mixed and matched by user as desired for different rooms (4G module Q1 '22, 5G module in Q2 '22, Wi-Fi 6E in Q3 '22)​

Secure Boot with hardware-based chain-of-trust for unmatched platform security

Powerful Linux Edge Server ​

Quad A53, 1.4GHz, 64-bit, quad-core Snapdragon SOC​

Network Subsystem (NSS) to accelerate packet processing​

32GB eMMC flash storage expandable up to 2 TB via removable microSD card​

Designed & developed for large volume production based on main components on a single board (12-layer PCBA)




Wired/Wireless Dual-WAN & mesh connectivity over LAN ​

Dual GbE RJ45 jacks and optional 5GbE​

4G CAT-16 "Gigabit" LTE global module​

5G global module (Sub-6 GHz)​

Global multi-carrier support with USIM, eSIM & vSIM capability​




​

IoT gateway functionality with coexistence support for 2.4 GHz Wi-Fi​

Bluetooth Low Energy (BLE) SIG v5.0 compliant (v5.1 upgradeable)​

Bluetooth Classic v4.2​

ZigBee (802.15.4) compliant to v2006 spec​

Designed to support Matter the new connectivity standard​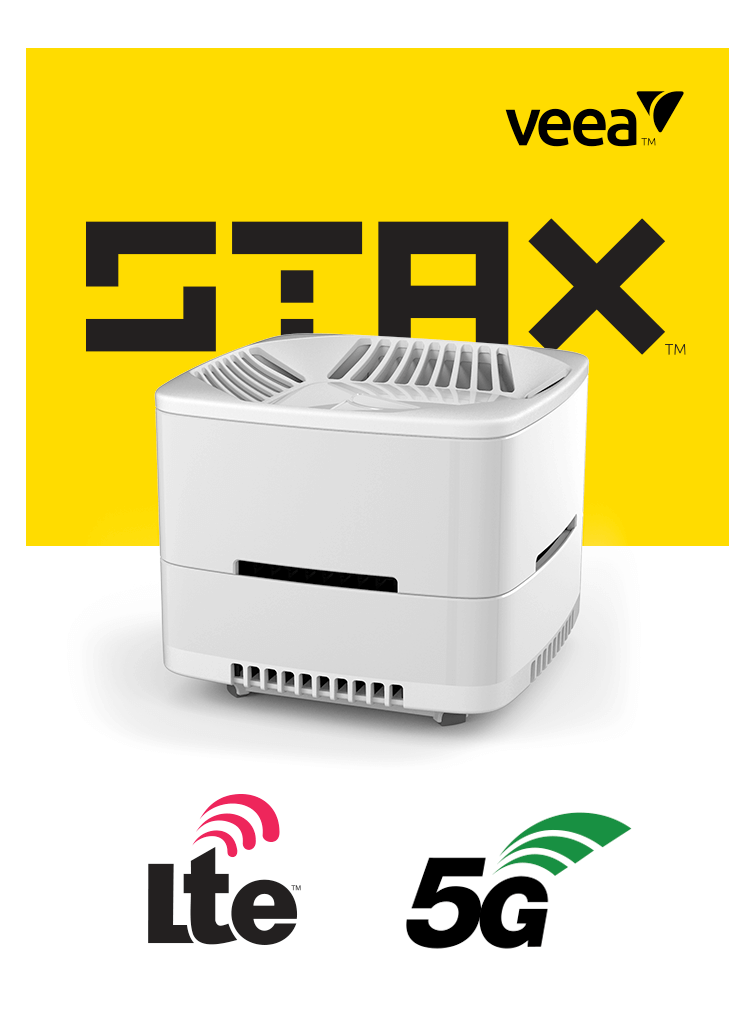 Automation for Smart Spaces with VeeaHub STAX
Full HomeKit Integration
Lights, Thermostats, Cameras, Locks, Shades, Outlets, Garage Doors, Sensors, and more
Lighting and Shade Control
Works with Lutron, Philips Hue, Vera, Somfy, Insteon, Belkin WeMo, and more
Alexa, Siri Voice Control and Shortcuts
Deep integration with Alexa, Siri and Shortcuts for voice and programmed automation
Security Camera Control
Video camera support for Arlo, Ring, RTSP, HomeKit, and ONVIF cameras
View event clips from Ring Video Doorbells
Monitor cameras while multitasking with iPad Split View support
SmartThings
Triggered by events in your SmartThings environment such as a motion detector
Climate Control
Control your EcoBee, Honeywell, and HomeKit thermostats