The challenge of deploying high-bandwidth services onboard trains is the data link from the train to the Cloud which is usually the bottleneck.
Deploying VeeaHub® units for Smart Rail wireless operations throughout a train can solve this issue providing flexibility, at low cost – and without the need to remove valuable rolling stock from service as installation can be completed within a few hours.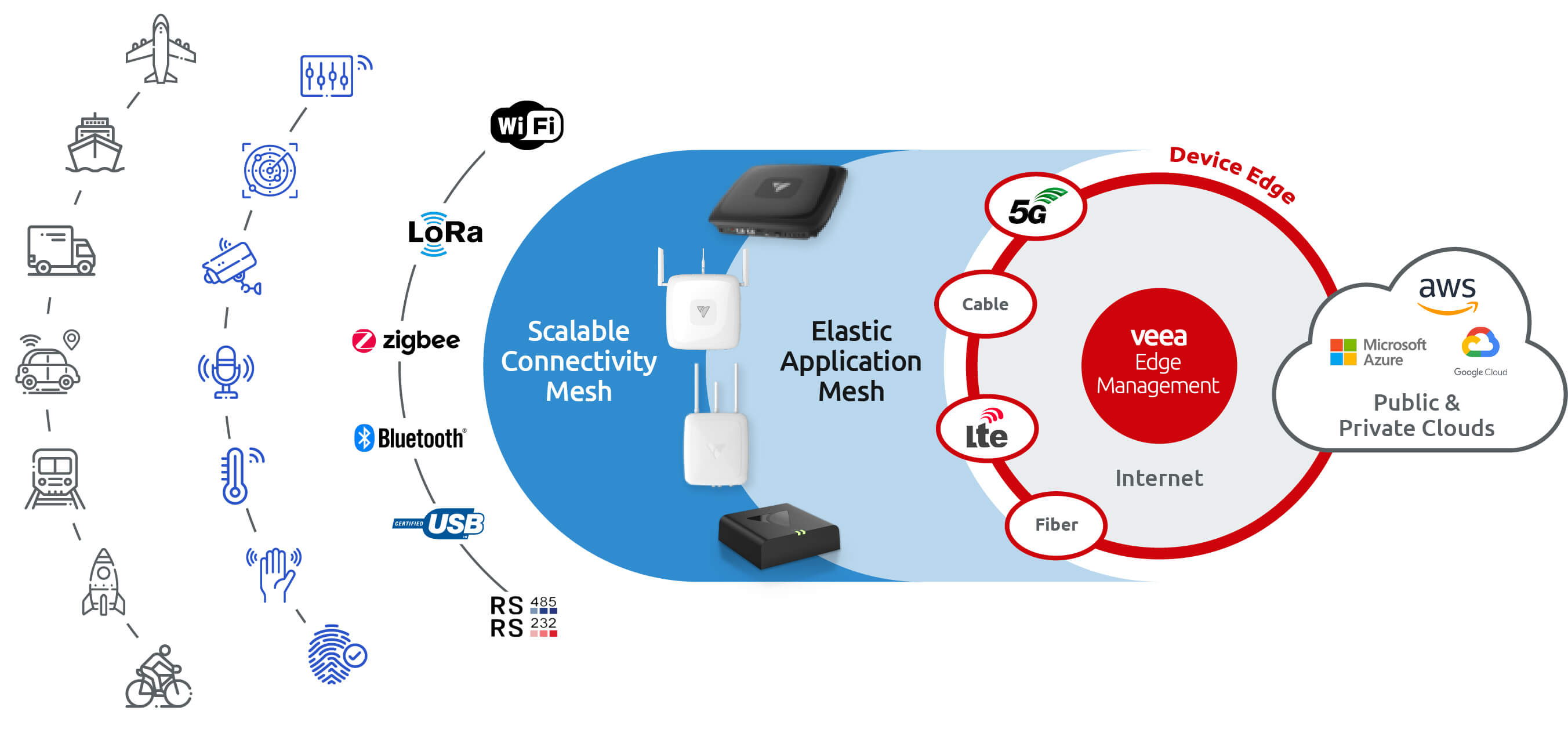 One or two servers are located in each carriage, creating a secure
network that covers an entire train. This network can operate
without requiring a backhaul connection to the internet to provide a
range of passenger, staff, and operational benefits.
An Enterprise Dashboard provides full visibility and control of a
Smart Rail VeeaHub working in conjunction with an
enterprise-grade App Store to enable for a new class of apps to be
deployed that take advantage of this always-on connectivity.
At the heart of this innovation is the specially ruggedized VeeaHub
Pro RT for Smart Rail applications which bring together distributed
computing, communications, and a virtualized application
environment, providing for localized mesh network connectivity
across all rail carriages.
This allows a new class of business, safety, and passenger
applications to be deployed and operated simultaneously at the
Edge without any backhaul connection. From ongoing predictive
track and train maintenance, passenger alerts, messaging services,
and staff communication to streaming media content servers and
advanced CCTV functionality, the opportunities are endless.