For a modern hospital to be considered truly 'smart' it needs to improve three critical areas; patient centricity, operational efficiency, and clinical excellence which in turn will benefit patients, doctors, and staff.
There is no single solution that achieves this but by combining IoT capabilities for healthcare infrastructure interoperability, improved communications, and network connectivity many of these desired outcomes will be achieved.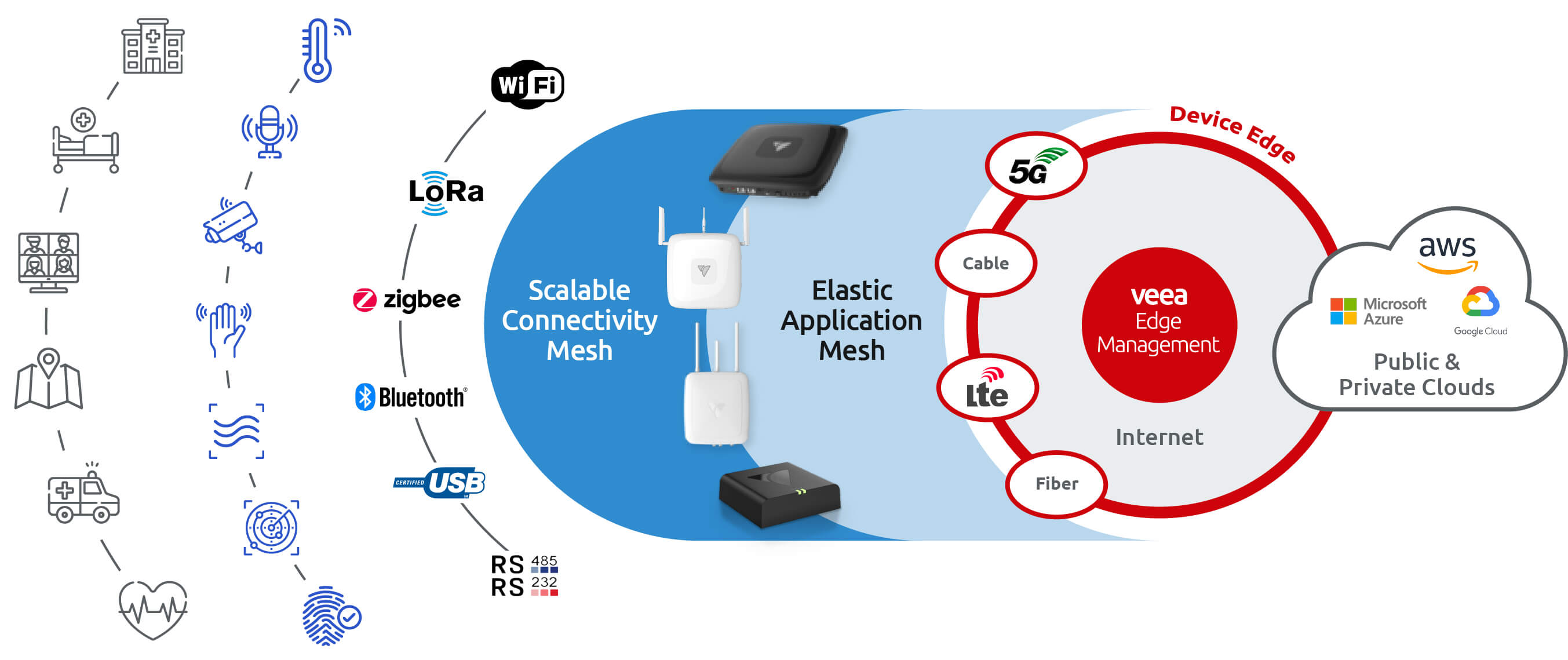 VeeaHub® devices providing for a micro-cloud throughout the hospital with vMesh network provide the perfect platform to enable the IoMT (Internet of Medical Things) to be implemented in any medical center due to the ease of installation and the ability to add software applications available today and in the future supported by machine learning, AI, AR techniques to provide greater clinical and patient care, improved hospital operations as well as more efficient and lower costs of operations.
By introducing a network of VeeaHub devices, hospitals can deliver robust wireless coverage across their entire facility, which can continue to deliver mission-critical applications even if the Internet connection to the hospital is interrupted.
It can be used to help locate medical devices and equipment, medicine, and medical staff as well as providing comprehensive HIPPA compliant communications and access to charts and medical data on smartphone and tablet devices.
Furthermore, the VeeaHub platform solution can provide management of a wide range of real-time sensors including bacterial, environmental monitoring, and access control to restricted access areas.
For navigation around hospitals, a highly accurate Edge Positioning System (EPS) delivers Location Based Services (LBS) for tracking patients, medical and hospital staff, service provider staff, and other assets, with or without blockchain applications, along with "virtual" beacons placed throughout the hospital to create landmarks while providing for a highly secure and resilient wireless network to deliver information, entertainment and communications such as messaging services.