The VeeaHub® platform, along with IoT devices and sensors, has the potential to bring huge benefits to the construction industry in terms of operational efficiencies, safety, and communications.
While many industries have seen the benefits of wireless communications, in construction we are only just beginning to scratch the surface of what is possible.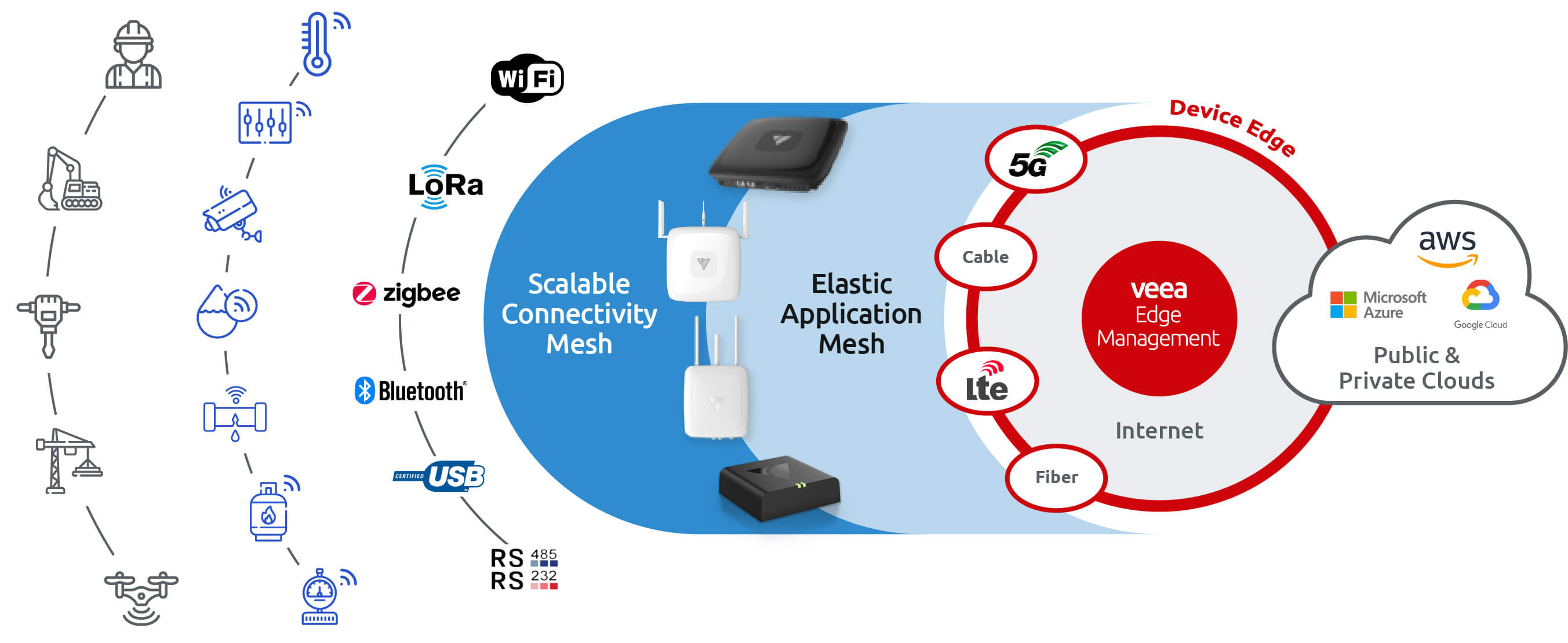 By adding the VeeaHub platform solution, while providing for a highly reliable and secure wireless micro-cloud both indoors and outdoors, there is a wide range of additional applications and services that construction companies can rapidly roll out throughout the construction sites including towers and underground locations where cellular coverage can be patchy.
Applications such as employee communications with messaging running on tablets or smartphone apps providing for voice, video, and text messages, asset tracking for materials, machinery, and personnel, with or without blockchain, access to cached documents and training videos, staff productivity tracking, and quality control supported by machine learning and AI, and on-site navigation are just a few productivity applications.
In addition, VeeaHub units can connect and control lP-based CCTV cameras to monitor on-site security 24/7 and provide for a wide range of safety applications, including collision avoidance, with IoT sensors.