Smart Cities – Industry 4.0, climate change, population growth and migration to major urban centers, and many other factors are shaping our cities and societies around the globe. Smart Cities are the foundations of Smart Societies of the future.
Develop an array of smart city solutions on our unified platform supporting edge connectivity, computing, and security, with ruggedized equipment and your choice of networking protocols – from LoRa to 5G NB-IoT and more.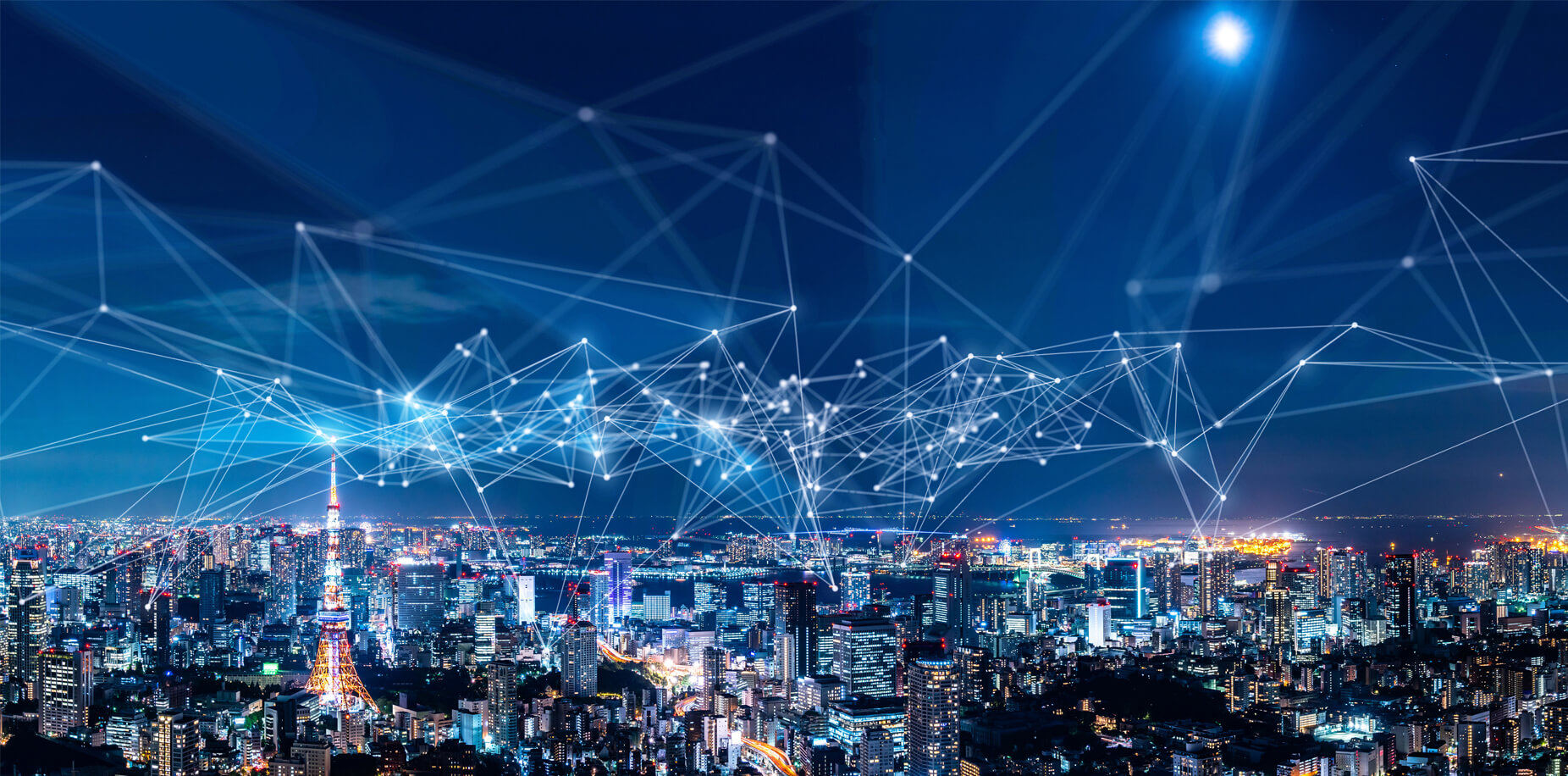 Smart Cities are supported by tens of thousands of different types
of cameras and millions of sensors throughout the city. In many
cases, it is too costly or impractical to provide wired
connections to cameras and sensors.
Our Pro Outdoor model is designed with an industrial-grade
weatherproof enclosure that creates a wide-area mesh between
wired and wireless indoor and outdoor VeeaHub® units.
City administrators and various city agencies can provision the
installed VeeaHub units remotely and deploy applications
(developed by the city or third parties) from the App Store and
remotely manage the entire citywide network from one Network
Operations Center supported by VeeaCloud's MAS.
VeeaHub's distributed computing platform deployed throughout
the Smart City permits pre-processing of terabytes of data
generated by connected sensors and video streams through the
applications running locally on VeeaHubs.
This unique capability substantially reduces the traffic to the
Cloud, which is the costliest facet of Cloud computing, by limiting
the data sent to the Cloud to that which is required for
monitoring and supervisory command and control, including
management of various services, analytics, long term storage, and
similar purposes.
In fact, the applications can continue to operate in the absence of
a connection to the Cloud, which is a general requirement for
mission-critical applications.